Decided to reinstall the client and give the 23rd-century storyline a try. In honor of same, new character.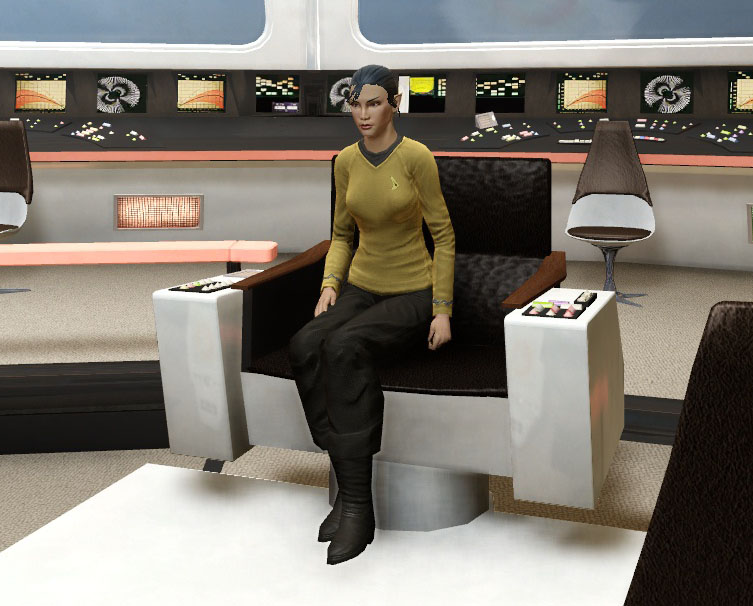 This is T'Zhil, but nobody calls her that. At Starfleet Academy, her classmates noticed early on that rather than the stereotypical Cold Aloofness or Grim Repression, she achieves the composure expected of a good and proper Vulcan by being... well, by being Zen as F*ck, basically. She just doesn't get overly excited about anything; instead, she exists in a perpetual state of laid-back hypercool. As such, it was pretty much inevitable that everyone at the Academy, including more than a few of the faculty, would start calling her T'Chill.
(10 bonus points to Elder Days Suspect James "Mechaman" Rinehart, trading on the boards as username iMek, for the name suggestion. Jokey Vulcan nickname, or retrospectively-headslap-inducing 1980s Black Panther supporting character? :)
She doesn't look that relaxed here, admittedly, but that's because the game only has the one "sitting in a chair" animation.
And here is her ship, recently inherited from Captain Garrett when he went off to be Chief of Starfleet Operations.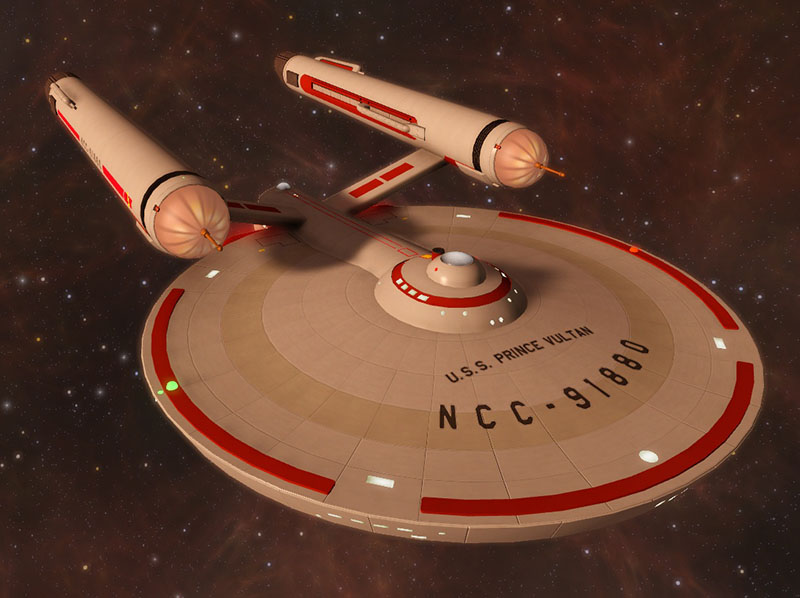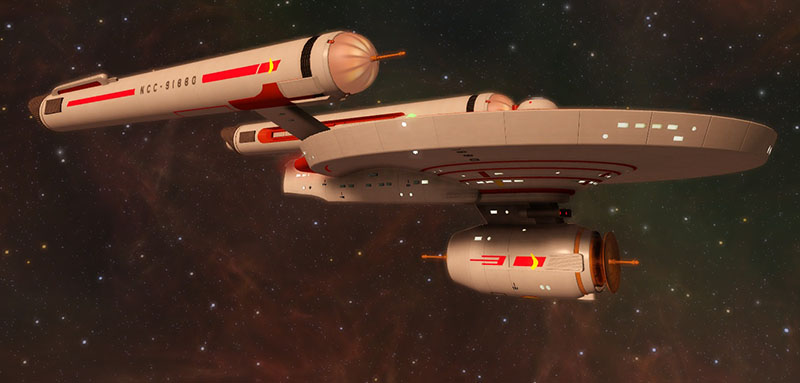 Behold the mighty USS Prince Vultan, a Pioneer-class "utility cruiser" (in UF it would probably be called a heavy frigate). The registration number is... unlikely for Starfleet in the 2200s; I guess that's a bit of the game engine the developers couldn't work around for the alternate timeline instance, so they all have to go into the same pool.
(This is not out-of-character for STO, which shows the corners and edges of on-the-fly workarounds of limitations and flaws in its game engine at every turn. Anyone who has watched even one of its tragic attempts at in-engine cutscenes already knows this. :)
--G.
Hawkmen... DIIIIIIVE
-><-
Benjamin D. Hutchins, Co-Founder, Editor-in-Chief, & Forum Mod
Eyrie Productions, Unlimited http://www.eyrie-productions.com/
zgryphon at that email service Google has
Ceterum censeo Carthaginem esse delendam.