It's the badge that you'll find on the side cover of a 2412 ASA Hurricane Mk V motorcycle, assuming that motorcycle happens to be painted the most popular color in the ASA catalog that model year, Reactor Red.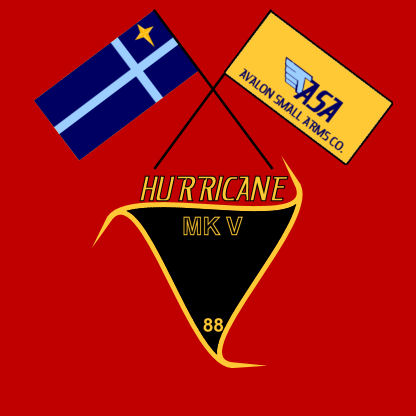 Why? Why not. Limbering-up exercise. I tossed it together after mentioning that Laura Kinney moonlights as an ASA test rider in her Big Fire dossier. (Her own Hurricane is probably Gunmetal Metallic, a color inspired by one of the Chief's favorite vintage cars.)
--G.
-><-
Benjamin D. Hutchins, Co-Founder, Editor-in-Chief, & Forum Mod
Eyrie Productions, Unlimited http://www.eyrie-productions.com/
zgryphon at that email service Google has
Ceterum censeo Carthaginem esse delendam.