LAST EDITED ON Oct-15-08 AT 01:00 AM (EDT)

You've seen the Phil Moyer lineart that went into this in a different form, but here's the official release poster for Bubblegum Crisis: The Iron Age #3, "This Year's Model". Don't fret, the version you remember will be back for issue #4, with a few surprises added.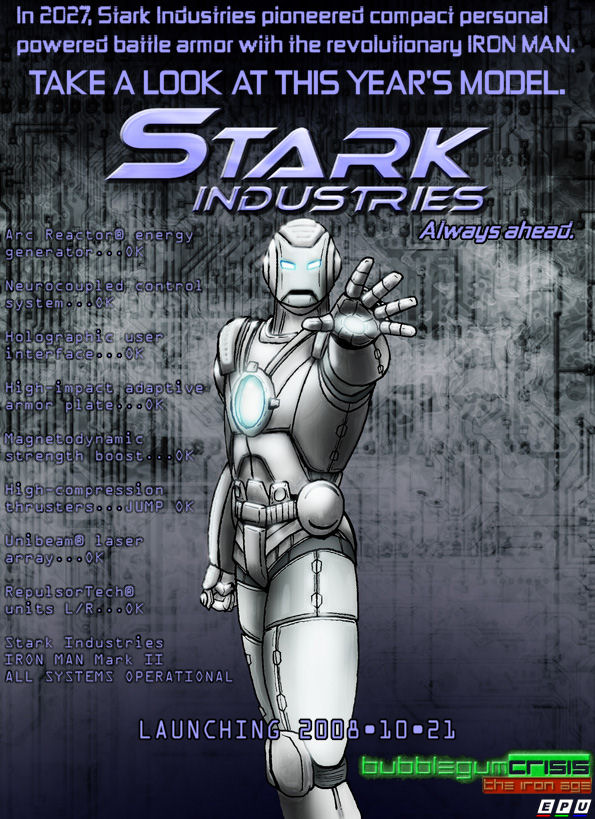 --G.
-><-
Benjamin D. Hutchins, Co-Founder, Editor-in-Chief, & Forum Admin
Eyrie Productions, Unlimited http://www.eyrie-productions.com/
Ceterum censeo Carthaginem esse delendam.