When I was working on the latter part of this, specifically the letter in which Tali'Zorah's technical prowess is revealed, I considered a couple of different robot types for her to have built before deciding that the Monitor-as-Combat-Drone angle was the most elegant. The others were either too capable, too big, or otherwise would've pushed too many of quarian society's aaagh-it's-a-robot buttons.

However, just so you can savor the mental image for a moment, I am prepared to disclose that one of the candidates briefly under consideration was...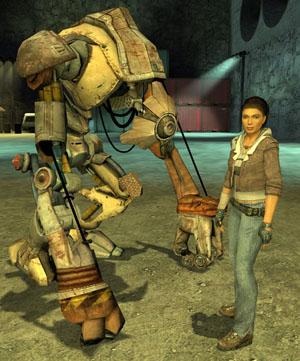 ... d0g.
--G.
-><-
Benjamin D. Hutchins, Co-Founder, Editor-in-Chief, & Forum Admin
Eyrie Productions, Unlimited http://www.eyrie-productions.com/
Ceterum censeo Carthaginem esse delendam.