>I actually revisited this post because I have an update: I just mailed
>my SKS bolt off to a chap in Texas to be re-educated.

Got home from a frustrating trip to the range (of which you will read more in due course) to discover that my bolt and carrier were in today's mail. Given that the Murray's website notes a typical turnaround time of 30 days, that was a nice surprise.

Bolt and carrier, as unpacked (bolt carrier is upside-down, bolt is right-side up):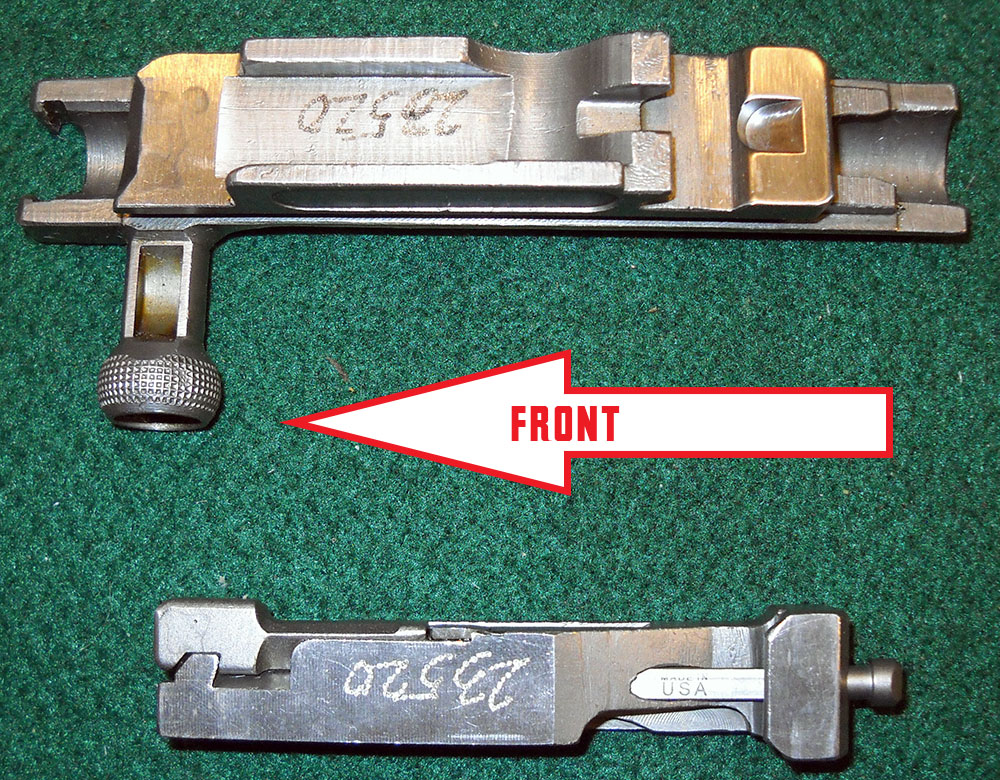 (Note the prominent branding on the new firing pin. Enhancing my SKS's 922(r) compliance further! :)
The modification to the carrier is that nicely done little notch near the back, which is made to provide better clearance to the larger head of the spring-loaded replacement pin. You can see how that works with the bolt and carrier assembled (upside-down):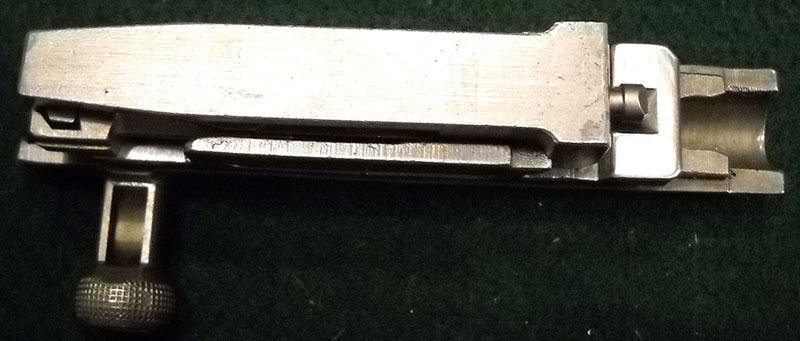 The job also involved some nice cleanup/deburring on the bolt face and the hole where the firing pin protrudes from same, but it's not obvious enough to be worth getting a photo of.
The new firing pin is nice and springy, as one might expect. A spare spring and the original firing pin were included in a little baggie; I'll have to stash them someplace so I won't lose them.
--G.
-><-
Benjamin D. Hutchins, Co-Founder, Editor-in-Chief, & Forum Mod
Eyrie Productions, Unlimited http://www.eyrie-productions.com/
zgryphon at that email service Google has
Ceterum censeo Carthaginem esse delendam.