>I do believe that is Soundwave, aka "Gabe Blackrock", aka The Guy Who
>Bullshitted Sylvie Daniels.

This hypothesis is circumstantially supported by the fact that 17 was Soundwave's original item number in the Japanese Transformers G1 series.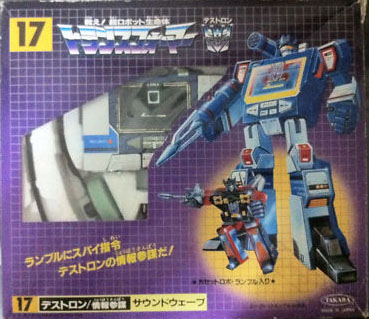 --G.
-><-
Benjamin D. Hutchins, Co-Founder, Editor-in-Chief, & Forum Mod
Eyrie Productions, Unlimited http://www.eyrie-productions.com/
zgryphon at that email service Google has
Ceterum censeo Carthaginem esse delendam.