>Joan Jett hair is better than 'Just as soon as I get out of this
>hardsuit I'm going to put on my leotard and head over to my Jazzercise
>class' hair, IMO.
>
>It works on Linna, though. ;)

Very occasionally, they would show Linna without her headband.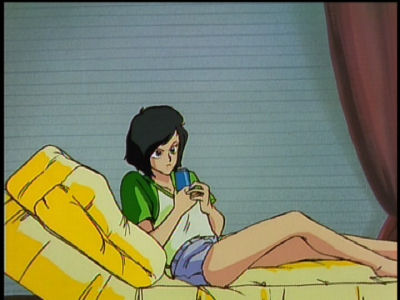 And, you know, not to be indiscreet or anything, but, rowr.
Oh, here's a couple better shots of Nene: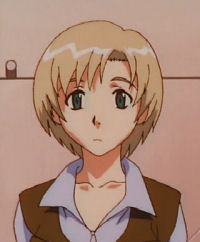 It's hard to get the colors right - she keeps appearing in scenes with odd lighting :) - but you get the idea.
--G.
-><-
Benjamin D. Hutchins, Co-Founder, Editor-in-Chief, & Forum Admin
Eyrie Productions, Unlimited http://www.eyrie-productions.com/