LAST EDITED ON Jul-16-16 AT 01:43 AM (EDT)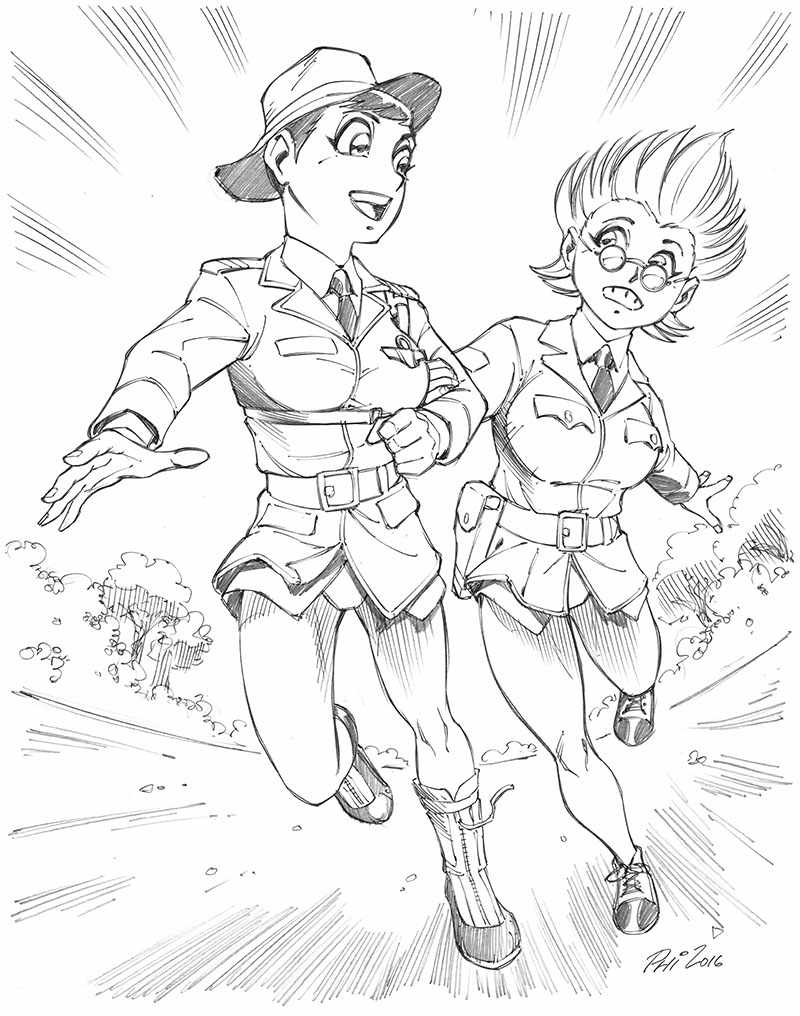 Phee is pretty sure Eleanor is about to get her into trouble. That's what usually happens.
By Phil Moy via Doc, as ever!
No, Eleanor's hat is not regulation. :)
--G.
-><-
Benjamin D. Hutchins, Co-Founder, Editor-in-Chief, & Forum Mod
Eyrie Productions, Unlimited http://www.eyrie-productions.com/
zgryphon at that email service Google has
Ceterum censeo Carthaginem esse delendam.