An alternate outfit for Gen. Rossum (and an update to No. 76):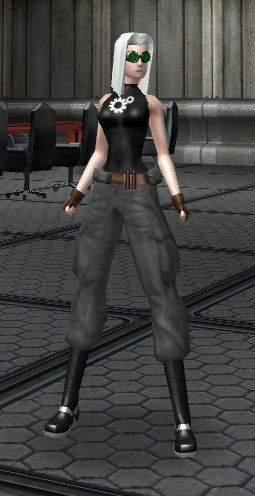 Jen's "work clothes" - for wrenching shit up around the secret lair, fooling with inventions, and whatnot. welding goggles a must when you're fooling around with robotic parts.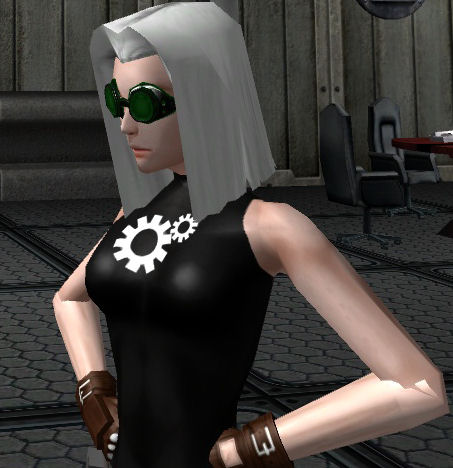 Closeup for face/gloves detail. Also, note relatively modest proportions. She's only 16, after all.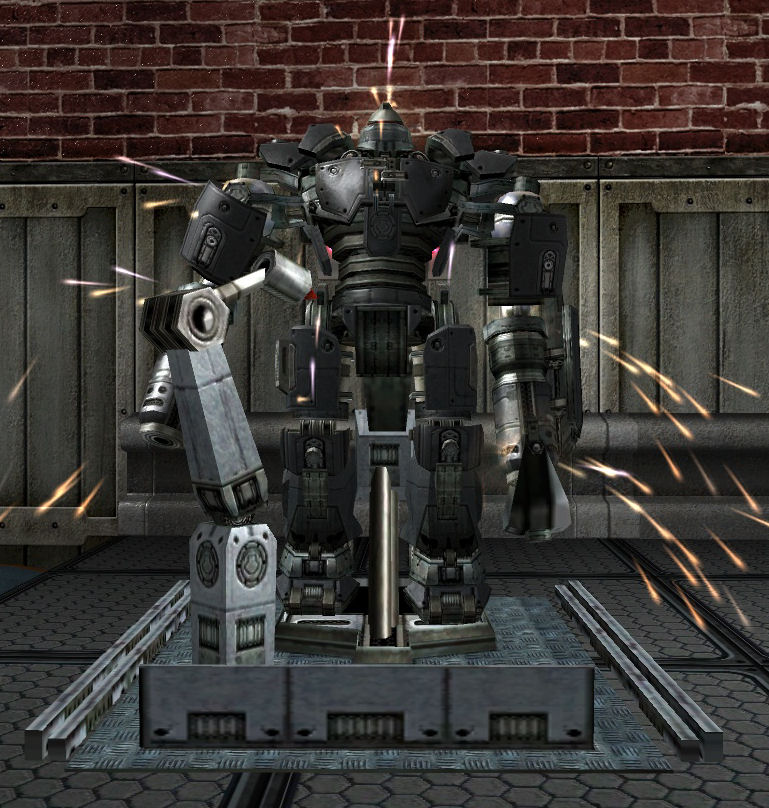 The new, improved No. 76 - now an Assault Bot - being equipped for action by the automatic bot bay.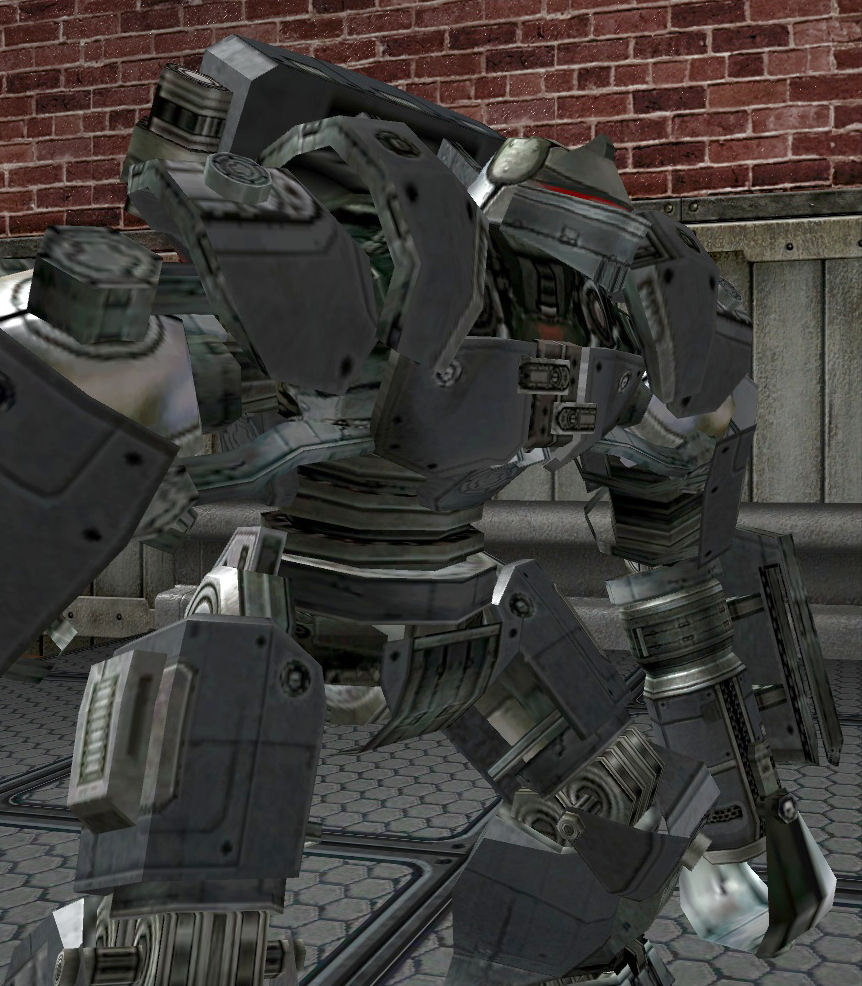 Nice big closeup showing detail on the new 76.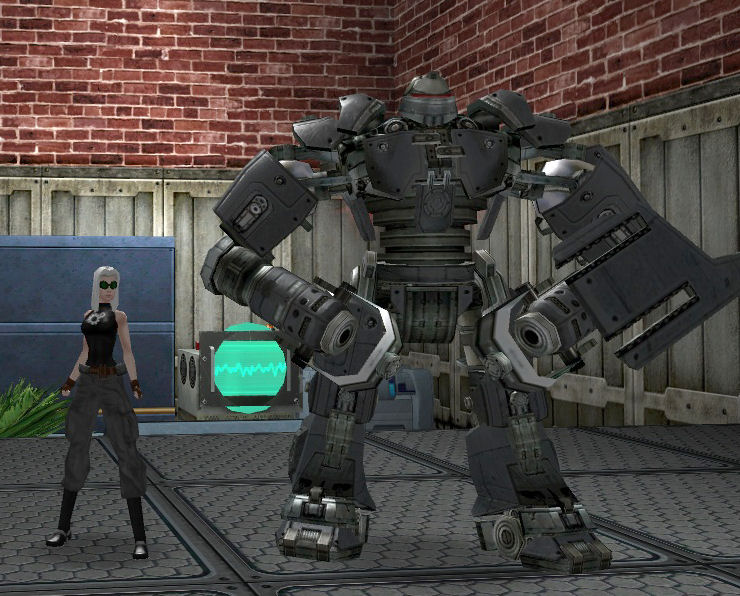 Jen and 76 Mark III, for scale. (This pic was taken in International Techno Union HQ, AKA "The Factory" - note the Oscillotronic Frammiscope in the background.)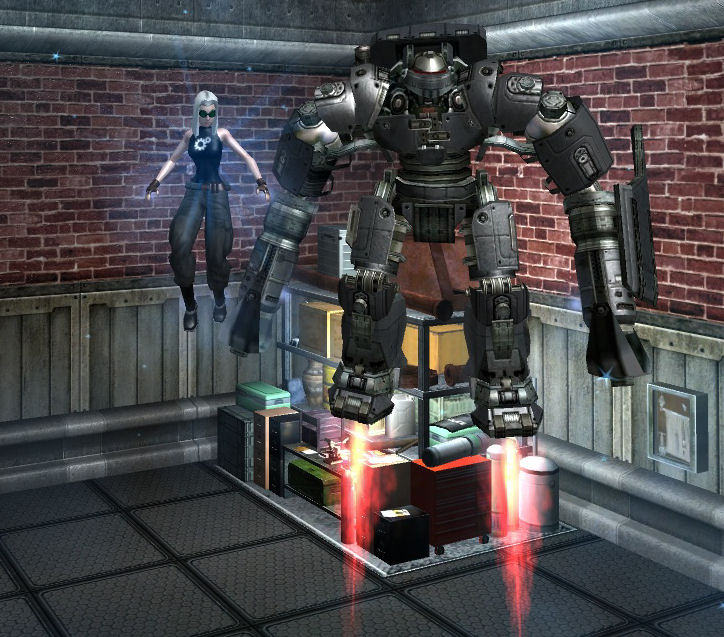 Another scale shot, this time airborne in front of the salvage rack. If the game engine allowed it, Jen's preferred method of getting around would be to climb onto 76's back and let him do the flying. :)
And from the blue side, daring Norma Dinsdale puts in an appearance.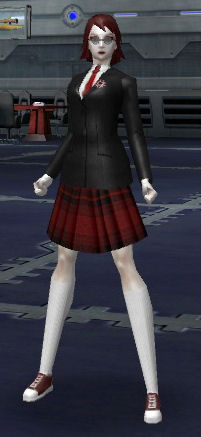 Norma is a student at St. Trinian's High School in Steel Canyon. Here she wears the standard St. Trinian's uniform.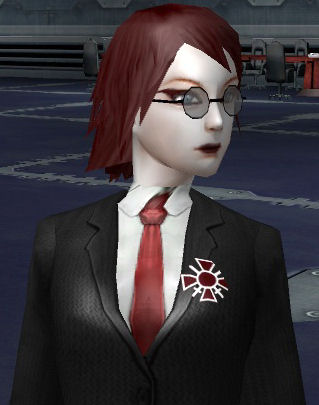 She's a bit of a goth, but not a total drag about it, like some classmates she could mention.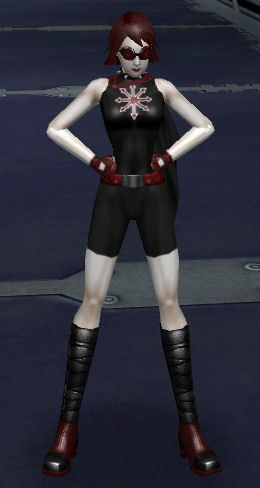 Still, things have improved considerably since she was finally allowed to get a proper costume. You'd be amazed how hot and sweaty it gets fighting crime in a wool blazer. Gawd.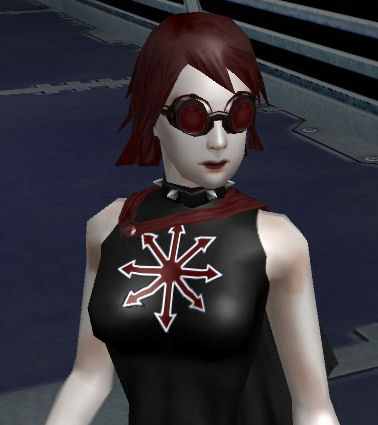 In her case, the goggles are mostly for show. Well, and they keep the wind out of her eyes on those long super jumps.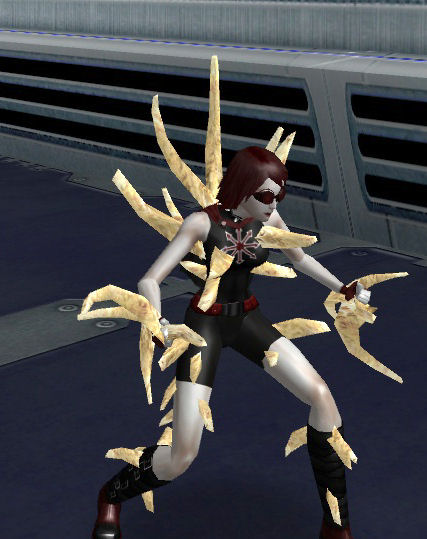 Most high school students who stumble across ancient magic artifacts on school field trips get cool superpowers, but ohh no, not Mrs. Dinsdale's little girl. She had to become the avatar of some ancient Meso-American god of spiney death or something. Her powers are totally gross. Still, they do work pretty well, and being the avatar of Itxtatlixtlotl the Undying has its advantages. And it's not like she's green-death-dripping spiney chick all the time. On the whole, after being seriously bummed about it for the first year or so, she's gotten used to the gig. Still, it would've been nice if her parents had let her have a secret identity. Not like every guy at St. Trinian's knowing about this action does her any good in the dating department.
On the plus side, her teen angst burns evildoers' flesh, which is pretty boss.