LAST EDITED ON Jan-17-07 AT 09:39 PM (EST)

The latest from Doc Mui's convention schedule - here's Gen. Rossum (and No. 76) in action, by the one and only Jeff Moy.

Now in color!

courtesy of our own master of the digital paintbox, Phil Moyer.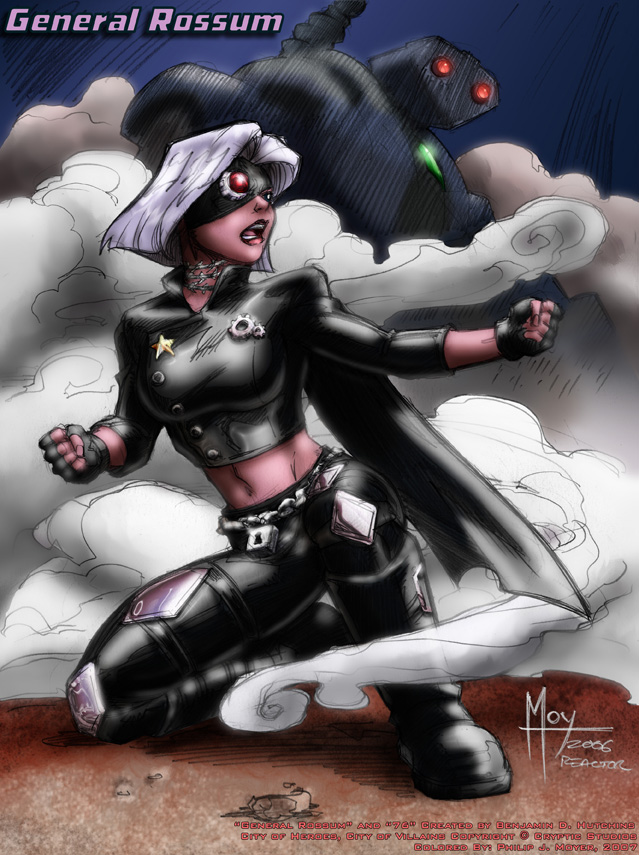 Also, as a special bonus: during part of the coloring process, Phil ran a flat-tinted "baseline color" version past me, and I remarked that with the heavy shading in the original pencil drawing, it almost looked like a completed panel from a Mike Mignola comic, so he finished it off in that style: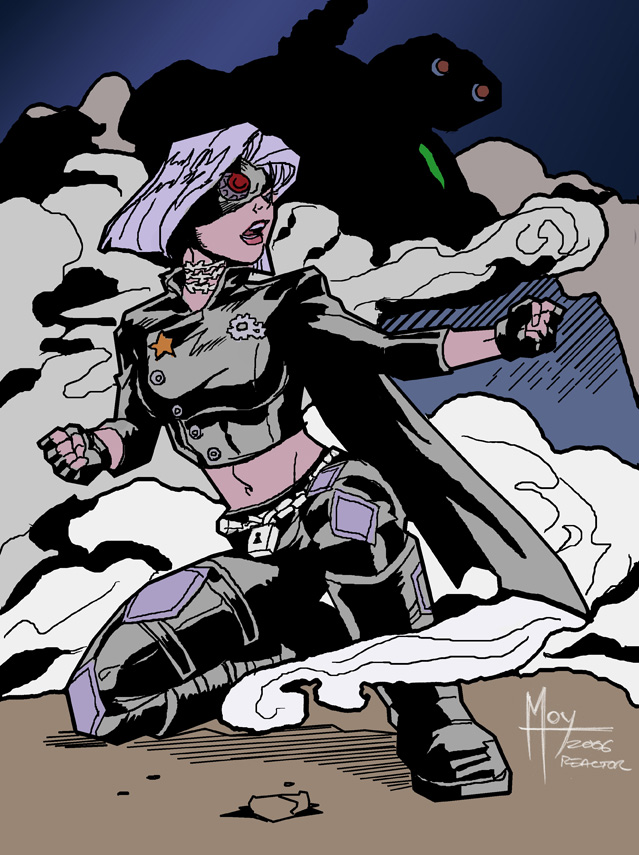 Hellboy/General Rossum: Das Eisensturmkorps, not coming soon from Dark Horse Comics.
--G.
-><-
Benjamin D. Hutchins, Co-Founder, Editor-in-Chief, & Forum Admin
Eyrie Productions, Unlimited http://www.eyrie-productions.com/