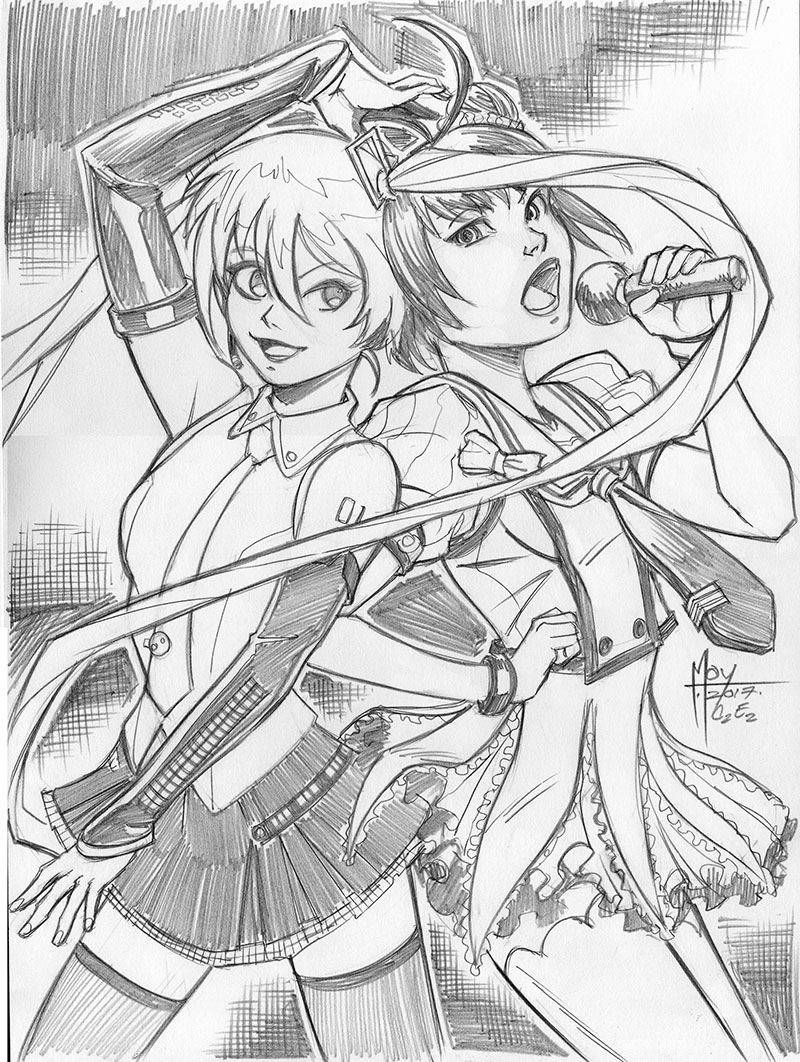 It's Naka-chan! Idol of the Fleet!
And Hatsune Miku! Idol of pretty much everything else!
They fight crime rock the house!
Commissioned from Jeff Moy by Doc at C2E2 last weekend.
--G.
In fairness, they might also fight crime, but they're not doing it in this picture.
-><-
Benjamin D. Hutchins, Co-Founder, Editor-in-Chief, & Forum Mod
Eyrie Productions, Unlimited http://www.eyrie-productions.com/
zgryphon at that email service Google has
Ceterum censeo Carthaginem esse delendam.