>>I'd also like to give props to the presentation. The artwork is
>>gorgeous. The little details again really shine here, like the image
>>of a Polarbear-dog on the Naga's hull.
>
>Wait, what? *Goes and checks* Ha, I missed that one! Even better, you
>can see what has to be Korra, because you can't have the Polarbear-dog
>without her Avatar.

Naga CV-1's nose art was based on a frame extracted from the first episode: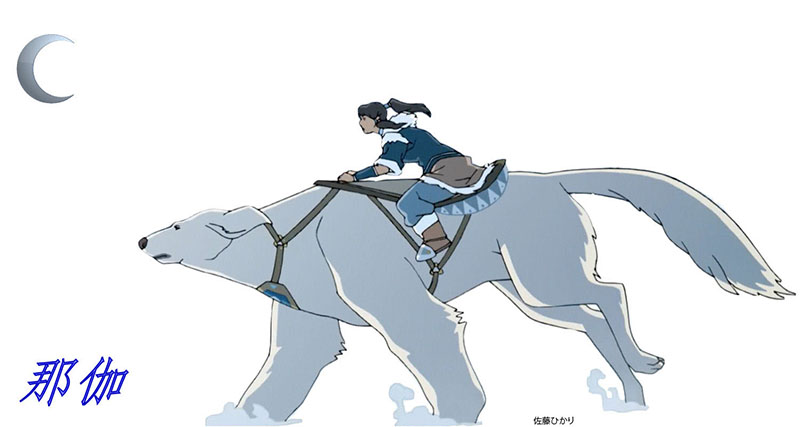 Basically, they're running toward the moon from the Southern Water Tribe flag. The image is reversed, but not mirrored, for the right side of the aircraft (i.e., they're running left to right, toward the moon, but the moon is still a waning crescent).
--G.
-><-
Benjamin D. Hutchins, Co-Founder, Editor-in-Chief, & Forum Mod
Eyrie Productions, Unlimited http://www.eyrie-productions.com/
zgryphon at that email service Google has
Ceterum censeo Carthaginem esse delendam.