LAST EDITED ON Jun-09-18 AT 11:44 PM (EDT)

I was out and about today, and stopped to get a photo of this rock, which is located outside the airport perimeter fence near the corner of the field closest to town.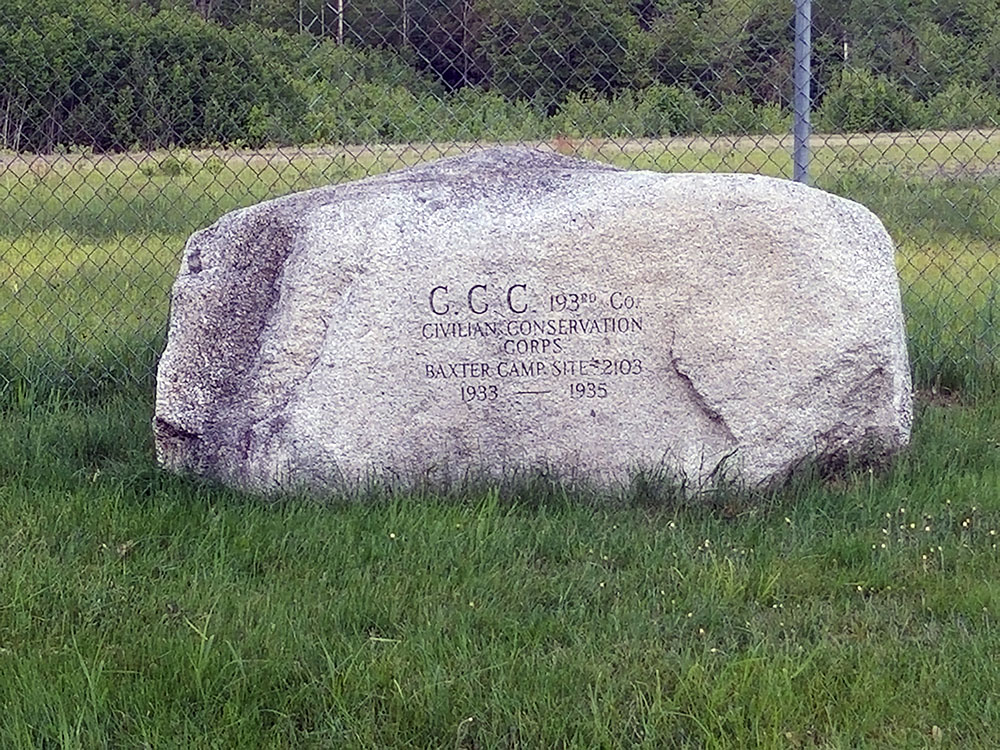 CCC companies lived in camps while they were in the field on projects; the Baxter Camp presumably took its name from Baxter State Park, which is near here. According to state records, the 193rd was supervised by the National Forest Service, and apart from the airport, was largely tasked with building roads and trails, I would guess mainly in the park.
Interestingly, Baxter Park itself was quite new when this was going on; it was established in 1931. Given that Governor Baxter himself was still very much alive and engaged in the engineering of his namesake park (which started out quite a lot smaller than it is now), and that it's never been a national forest of any kind (it was private property before Baxter gave it to the state), one rather wonders why a National Forest Service-managed CCC company was building trails in the area, but I suppose agencies in those days weren't as tetchy about boundaries. I don't know just when state park agencies and the federal government became the bitter blood enemies they are nowadays.
--G.
-><-
Benjamin D. Hutchins, Co-Founder, Editor-in-Chief, & Forum Mod
Eyrie Productions, Unlimited http://www.eyrie-productions.com/
zgryphon at that email service Google has
Ceterum censeo Carthaginem esse delendam.