>So, many people have commented on the fact that Yui and Ui's parents
>are Air Nomads, but no one commented on this:
>
>"Ritsu, it's only been a couple of days," Mio said. She feinted to
>the left, then backed and half-turned to avoid a mimed punch that
>would've been a firebending strike in a real fight. "We just have
>to be patient."
>
>Is this indicative that Ritsu is a bender? Or are they just playing,
>rather than sparring? From the rest of the context, I got sparring.

Yeah, Ritsu's a firebender; Azalynn mentioned it in her scouting report back before the series started. I mean, look at her eyes...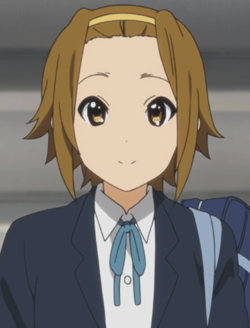 --G.
-><-
Benjamin D. Hutchins, Co-Founder, Editor-in-Chief, & Forum Mod
Eyrie Productions, Unlimited http://www.eyrie-productions.com/
zgryphon at that email service Google has
Ceterum censeo Carthaginem esse delendam.