>>So, many people have commented on the fact that Yui and Ui's parents
>>are Air Nomads, but no one commented on this:
>>
>>"Ritsu, it's only been a couple of days," Mio said. She feinted to
>>the left, then backed and half-turned to avoid a mimed punch that
>>would've been a firebending strike in a real fight. "We just have
>>to be patient."
>>
>>Is this indicative that Ritsu is a bender? Or are they just playing,
>>rather than sparring? From the rest of the context, I got sparring.
>
>Yeah, Ritsu's a firebender; Azalynn mentioned it in her scouting
>report back before the series started. I mean, look at her eyes...
>
>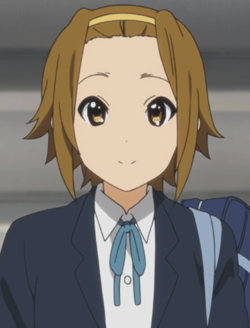 >

They look brown to me. I mean, my eyes are about that color, and I only set things on fire through careful planning, solid alibis, and chemical accelerants.

Ebony the Black Dragon

"Life is like an anole. Sometimes it's green. Sometimes it's brown. But it's always a small Caribbean lizard."