Speaking of which,

>>You gotta figure Korra learned how to play an instrument as well,
>>because I can't see the White Lotus not trying to pour as much
>>culture as possible into her head
>
>Still, if it was the erhu, that's at least a stringed
>instrument, so when rock 'n roll came to Dìqiú and
>brought the Fender Stratocaster with it, she wouldn't quite
>have been starting from zero. :)

I found Korra's guitar.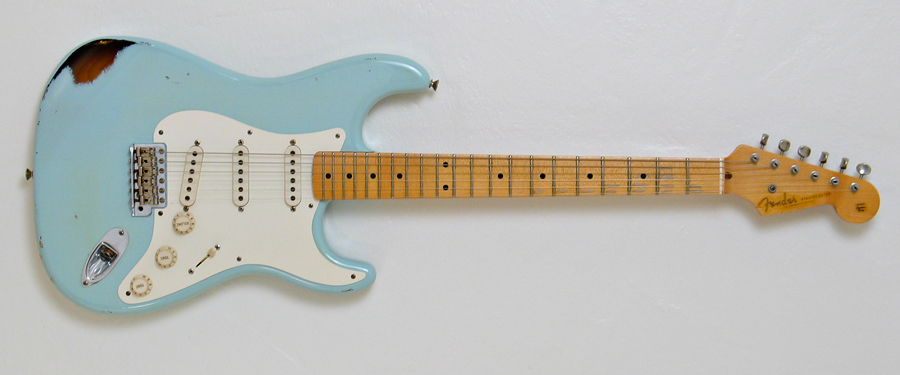 Obviously it was originally a two-tone Sunburst, but somebody painted it Korra blue... a long time ago. I imagine when rock 'n roll instruments first came to Dìqiú, 80-some years before Try Again, you had to take pretty much what you could find. Custom orders and local production came later.
--G.
"Oh hey! You found my guitar! Where was it?" "The attic." "What the - I'm sure I looked there." "They do that..."
-><-
Benjamin D. Hutchins, Co-Founder, Editor-in-Chief, & Forum Mod
Eyrie Productions, Unlimited http://www.eyrie-productions.com/
zgryphon at that email service Google has
Ceterum censeo Carthaginem esse delendam.